Hi friend! Welcome to week 6 of "Welcome Home Saturday", a series where several of my friends and I gather every Saturday and meet you here. We will be sharing the best of the best from that week, plus some other fun things all rounded up for you in this one Welcome Home Saturday post!
Welcome Home Saturday
Summer is in full swing, and I am so excited to share tons of inspiring home tours all beautifully decorated for these warm (and just plain hot for us in Alabama haha) months ahead. Having a light and airy feel in your home can be enjoyed especially on those long days of summer. You're going to want to grab some more coffee, these are good! Begin the Seasonal Simplicity Inspiring Summer Home Tours here.
Now let's talk outdoor spaces, sound good? Having beautiful planter pots around your outdoor spaces for summer is always a good idea. I am so excited to share with you five amazing DIY outdoor planter pots for summer in this post here.
And, we are so excited to be heading out on a family vacation in less than 2 weeks. We are headed to Jackson Hole, Wyoming. Have you been to visit before? We have been prepping for this trip for a while now, and I had to share with you guys these amazing suitcases we found that my girls are taking. They're not too big and not too small, they're just right for your summer vacation.
The best news? They are a steal of a deal right now plus use this code Zusummer47 to get an additional percentage off and free shipping on the app! Grab you some while they're on sale here. Use the same code for two of my favorite summer dresses (here and here) while you're there.
Welcome Home Saturday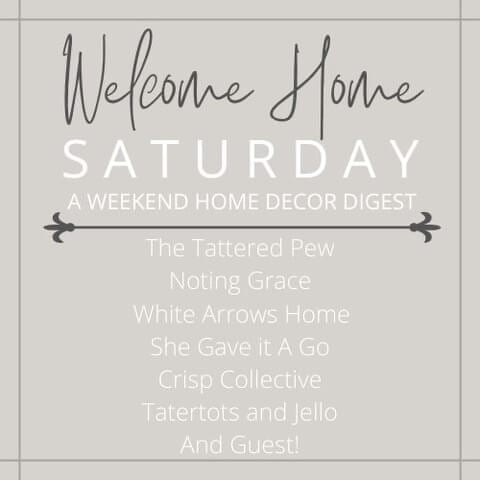 The Tattered Pew / How To Repurpose A Vintage Soda Crate For Your Yard